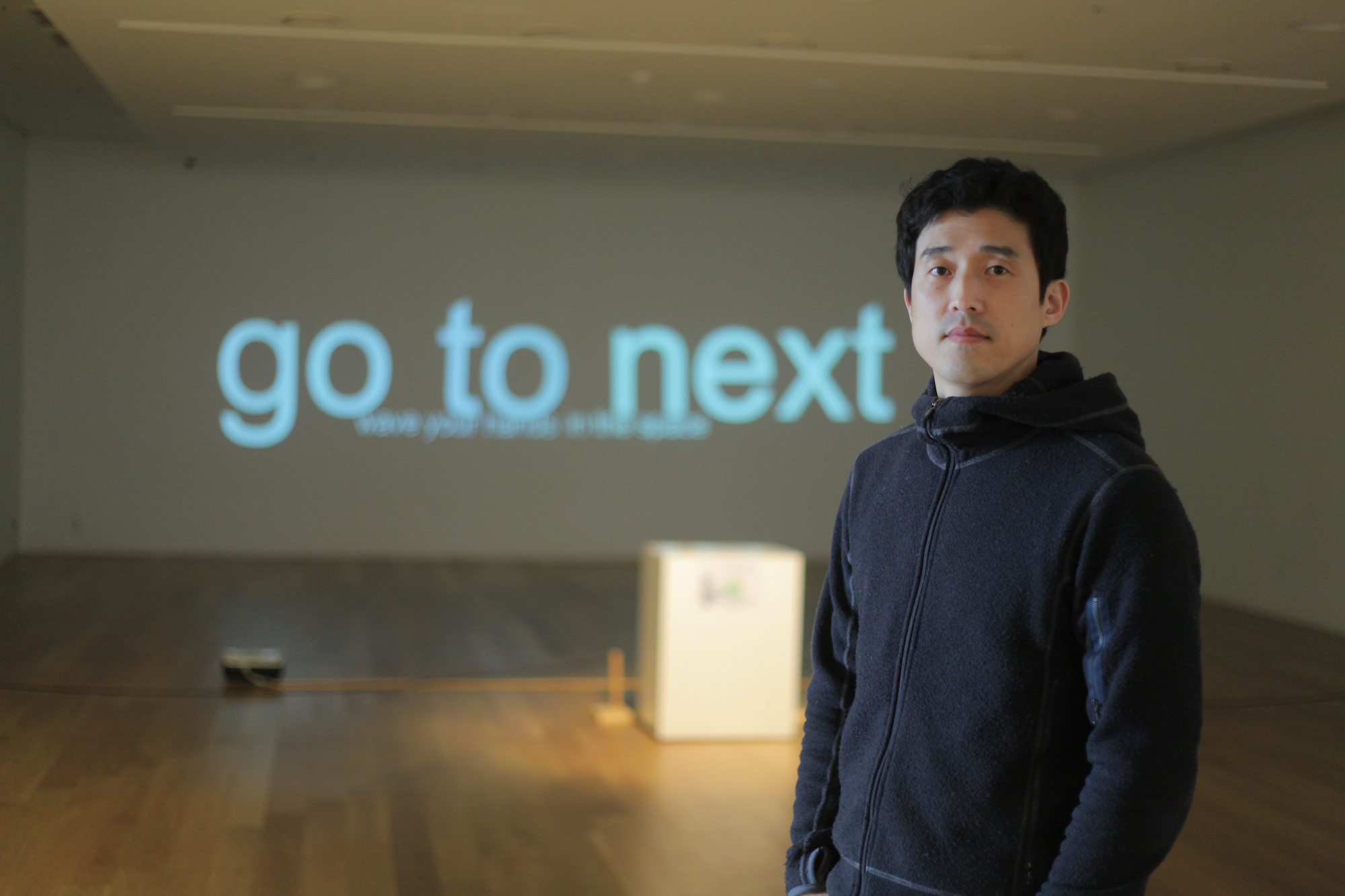 Doo Young Kwon is studying architecture and computer science at the university and is conducting education and research that integrates art, technology, and business while operating the Space Media Lab as a professor in the Convergent Media Department at SMIT (Seoul Media Institute of Technology). As a new media artist, he combines computer technologies such as virtual reality, big data, and artificial intelligence with architectural imagination to create various systems. In particular, he conducts various experiments to digitally implement the essence of 'space' and 'people' both artistically and technically. He researches digital technology that can evolve and develop over time rather than being ephemeral. He believes that becoming a convergent creator in various aspects is the most beautiful thing he can do in life. He is striving to find a way to reach the limit of his potential by achieving harmony between artistic and technical imagination.

He graduated from Ajou University's Department of Architecture in 1999, received a master's degree in Design Computing from the University of Washington in 2003, and received a Ph.D. in Computer Science with Virtual Reality and Artificial Intelligence at ETH Zurich, Switzerland in 2008. He won the grand prize at the first Korean digital architecture competition held by the Architectural Institute of Korea in 1999 with WebCAD, and won an excellence award in 2000 for Dimensional Information. His main papers include ArchiDNA, an algorithmic creation system, published in the Elsevier journal in 2009, and the Spatial Gesture Framework, published in IEEE in 2007. His main exhibitions include a solo exhibition in 2022, Strange Metaverse at SPACE 66, Seoul, Digital Resonance, Strange 518 at Gwangju Media Art Platform, Gwangju in 2022, Companion, Lou Wearing HMD at Sejong Cultural Center Art Gallery, Seoul in 2017, Strange Ikseon-dong_Computational Poetry Creation Project, Seoul in 2016, and Becoming a Bridge_ Gyeonwoo and Jiknyeo at Art Center Nabi, Seoul in 2013.


대학에서 건축과 컴퓨터를 공부하고, SMIT (Seoul Media Institute of Technology - 서울미디어대학원대학교) 융합미디어학과에서 교수로 공간미디어랩을 운영하며 예술-기술-비지니스를 융합하는 교육과 연구를 수행하고 있다. 뉴미디어 아티스트로서 가상현실, 빅데이터, 인공지능 등 컴퓨터 기술과 건축적 상상력을 결합해 다양한 시스템을 창작하고 있다. 특히 예술적으로, 기술적으로 '공간'과 '사람'의 본질을 디지털 기술로 구현하는 다양한 실험을 진행한다. 일회성에 그치지 않고 시간이 지남에 따라 진화하고 발전할 수 있는 디지털 기술을 연구한다. 여러가지 측면에서 융합적인 창작자가 되는 것은 제가 인생에서 할 수 있는 가장 아름다운 일이라고 생각합니다. 예술적 상상력과 기술적 상상력의 조화를 이루며 나의 잠재력의 한계에 도달하는 길을 찾기 위해 노력하는 중입니다.

1999년 아주대학교 건축학과를 졸업하고 2003년 미국 워싱턴 주립대에서 디자인컴퓨팅 석사를 받았으며 2008년 스위스 취리히 공과대학(ETHZ)에서 가상현실과 인공지능으로 컴퓨터 사이언스 박사학위를 받았다. 1999년 대한건축학회 제1회 한국 최초 디지털 건축 공모전에서 웹캐드(WebCAD)로 대상을 수상하였고, 2000년 차원적 정보 (Dimensional Information)로 우수상을 수상하였다. 주요 논문으로는 2009년 알고리즘 창작 시스템 아키디엔에이(ArchiDNA), 엘스비어 (Elsevier)저널, 2007년 3차원 공간제스쳐 프레임워크 (Spatial Gesture Framwork), IEEE 등이 있고 주요 전시로는 2022년 개인전 이상한메타버스, 콘텐츠 문화광장 SPACE 66, 서울, 2022년 디지털공명, 이상한 518, 광주 미디어아트플랫폼, 광주, 2017년 반려, HMD를 쓴 루, 세종문화회관 미술관, 서울, 2016년 이상한 익선동_컴퓨테이셔널 시창작 프로젝트, 서울과 2013년 다리가 되어_ 견우와 직녀, 아트센터 나비, 서울 등이 있다.